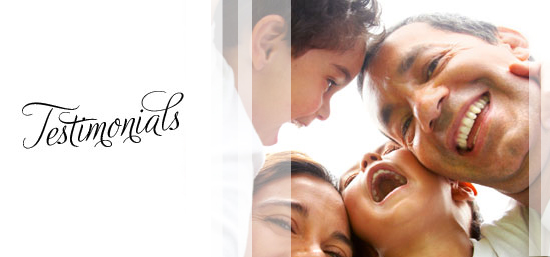 A Thankful Wife
I just wanted to take the time to thank you for saving my mariage. I have seen such a change since we started seeing you. I can't believe it!!! I never, ever thought things would be this good! I never thought my husband would go to counseling; he told me since the beginning of our marriage that he would never go to counseling ...no matter what! But I am so glad he did. I am really happy and it is thanks to your guidance!! I was so unhappy for so long that I forgot what happy felt like! Thank you!!
A Desperate Mom
I wanted to thank you for working with my teenager. When we came to you, she was so confused! I was scared because of her involvement in wicca. You gently led her to find herself in God. She is a different girl! She is confident, in church and making great choices! Thank you for speaking into her life!
A Marriage In Shambles
We wanted to write you and thank you for allowing God to use you to save our marriage! As you know, we were headed for divorce when God led us to you. We have no doubt that we would be divorced without your intervention. We have learned great communication skills through your sessions. We have learned healthier patterns for handling stress and have learned to respect one another again. We have a beautiful relationship....one that we did not think was possible! Thank you from the bottom of our hearts!!